About Our Auction

Hitachi Construction Machinery Japan holds parade-style auctions for used heavy construction equipment, three times a year in Sakura City (Chiba Prefecture) and Kobe City (Hyogo Prefecture).

With over 1,000 units of used construction machinery featured in every parade event, including products from Hitachi and other major manufacturers; our auctions attract a large number of buyers from countries all around the world. In addition to our onsite auctions held at our Sakura and Kobe locations, HCMJ also regularly conducts tender auctions and internet auctions. Don't miss your opportunity to win big at our auctions, sourcing a large variety of desirable equipment at wholesale prices!
HCMJAUCTION
Quality
Much of our inventory has been maintained and serviced at our Hitachi Service Centers, and have been inspected by our experienced team of sales and mechanics.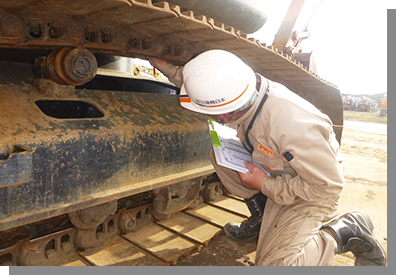 HCMJAUCTION
Variety
With over 30 years of experience in the global trading business of used construction equipment, HCMJ is renowned as one of the premier sources for all types and brands of heavy machinery in Japan.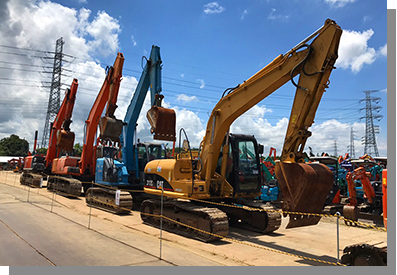 HCMJAUCTION
Value
Low opening bid prices at our parade auctions, gives buyers the opportunity to secure used construction machinery at enticing prices; and as the only manufacturer of construction machinery in Japan conducting parade auctions, you can be confident knowing that you're purchasing quality product from a reliable source.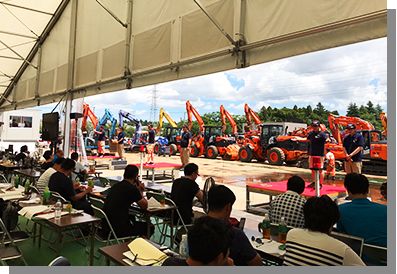 What's parade?
Each unit of exhibits parade to be auctioned in front of potential buyers.
Parade auction procedure

HCMJ Parade Auction is a live auction in which machines parade in front of an audience to facilitate bidding. Bidders display bidding cards to purchase  the exhibited machinery at the prices suggested by HCMJ.

Bidders, who display their bidding cards at the highest price for exhibits during parade auctions, retain priority to the right to purchase the specific and particular Exhibit that was bid upon.

What's Tender?
Bidder who submits the highest bid within a set period of time wins the lot in Tender auction.
Tender auction procedure

Our tender auction is simaltaneously held with a parade auction, or may be held alone. On-site bidding and online bidding are available. Bids must be made in amounts higher than the Minimum Tender Prices set by HCMJ. Bidders who submitted the highest bid amongst other valid bids shall be successful bidders.
What's internet auction?
Exhibits shown and auctioned online in real time.
Internet auction procedure

HCMJ Internet Auction is a live online bidding-up auction.
Bidders interested in a particular Exhibit, enter a maximum bid amount
(unique to each individual Exhibit) surpassing the starting call price for the specific Exhibit. Our system will continue to place bids on your behalf as necessitated for you to outbid others, retaining your priority to an Exhibit against others.

The priority to an Exhibit may be won without having to reach your set maximum amount.